Butternut Squash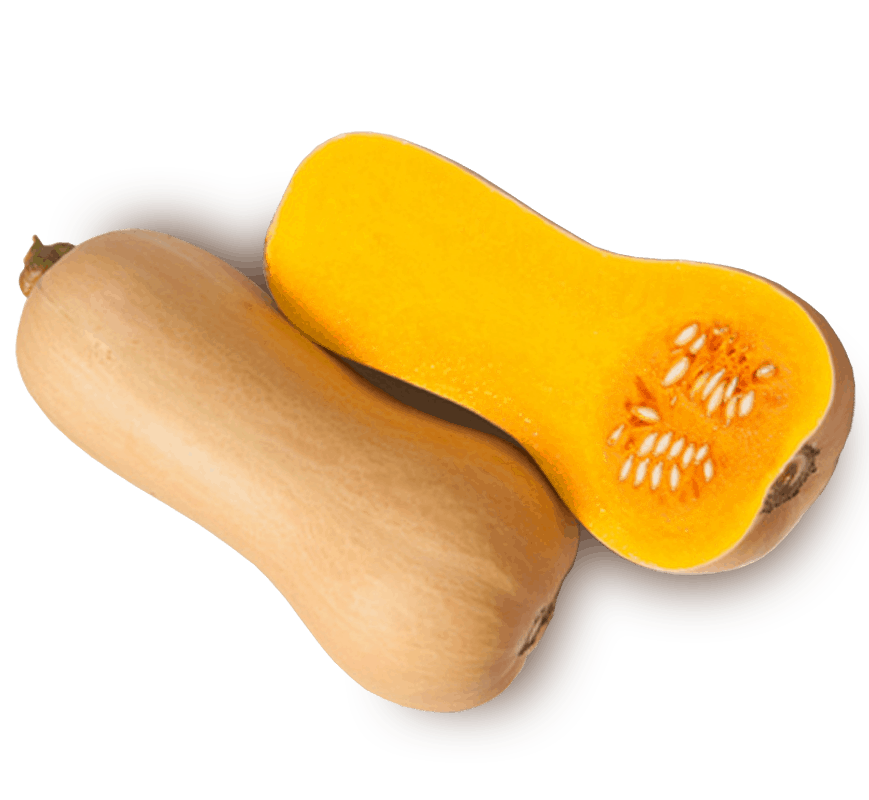 The appearance
Pear-shaped and variable length depending on the variety. Beige rind and orange interior. Firm and compact texture.
The flavour
Mild flavour and creamy texture. Its pulp has a high water content.
The best
Highly popular squash due to its custom size, easy to peel and excellent conservation. Widely used for soups and purées.
Availability
Enero
Febrero
Marzo
Abril
Mayo
Junio
Julio
Agosto
Septiembre
Octubre
Noviembre
Diciembre
Download datasheet
Contact